Hey Everyone! Welcome back to the blog. So today is a later post than normal, because I was thinking pretty hard about what I wanted to share with you all today. I heard about a read-a-thon happening both on Twitter and on Goodreads called the Tome Topple Read-a-thon. In this read-a-thon the goal is to try to read a book, or more if you're ambitious, that has over 500 pages. The big books that seem too scary to read on a normal day or books that are on your list that you want to read but you just haven't had the motivation to try and sit down and read it. This read-a-thon is going to be happening from April 7th to April 20th, and I really want to participate in this. I've had some books on my to be read shelf that have been scaring me while I look at them, so what a better time then now to start them! I'm going to share my ambitious list below and let you know how many pages are in the copies that I have. If you want to participate in this read-a-thon you can find the Goodreads group
here
, and if you want to follow the Twitter to check out the sprints you can find that
here.
Are you going to participate? Let me know if so, and for now, let's get in to the books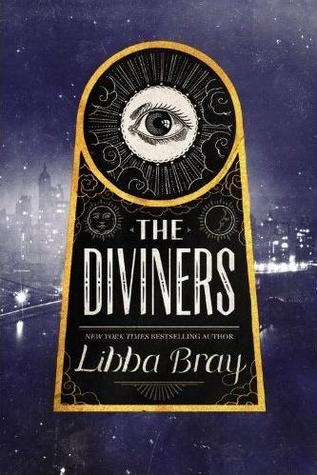 578 Pages
Evie O'Neill has been exiled from her boring old hometown and shipped off to the bustling streets of New York City—and she is pos-i-tute-ly ecstatic. It's 1926, and New York is filled with speakeasies, Ziegfeld girls, and rakish pickpockets. The only catch is that she has to live with her uncle Will and his unhealthy obsession with the occult.
Evie worries he'll discover her darkest secret: a supernatural power that has only brought her trouble so far. But when the police find a murdered girl branded with a cryptic symbol and Will is called to the scene, Evie realizes her gift could help catch a serial killer.
As Evie jumps headlong into a dance with a murderer, other stories unfold in the city that never sleeps. A young man named Memphis is caught between two worlds. A chorus girl named Theta is running from her past. A student named Jericho hides a shocking secret. And unknown to all, something dark and evil has awakened.
520 Pages
Lyra
From a distance, the Haven Institute, tucked away on a private island off the coast of Florida, looks serene and even beautiful. But up close the locked doors, military guards, and biohazard suits tell a different story. In truth, it is a clandestine research facility where thousands of replicas, or human models, are born, raised, and observed.
But when a surprise attack is launched on Haven, two of its young experimental subjects—Lyra, or 24, and the boy known only as 72—manage to escape. As they make their way through a new and menacing environment, they meet a stranger named Gemma, who has embarked on a perilous quest of her own. And as Lyra tries to understand Haven's purpose, she uncovers earth-shattering secrets that will change the lives of both girls.
Gemma
Gemma has been in and out of hospitals her whole life. A sickly child, she has grown into a lonely adolescent whose life is circumscribed by home, school, and her best friend, April.
But after she is nearly abducted by a stranger claiming to know her, Gemma starts to investigate her family's past and discovers her father's mysterious connection to the secretive Haven research facility. Hungry for answers, she travels to Florida, only to stumble upon two human models, or replicas, 24 and 72—and a completely new set of questions. As Gemma tries to unravel the mysteries of Haven, she learnes terrible truths about herself and her family that will threaten to destroy everything she loves.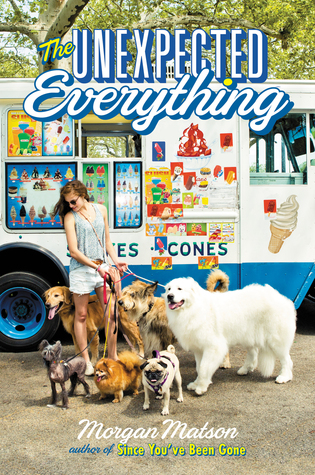 519 Pages
Andie had it all planned out. When you are a politician's daughter who's pretty much raised yourself, you learn everything can be planned or spun, or both. Especially your future. Important internship? Check. Amazing friends? Check. Guys? Check (as long as we're talking no more than three weeks).
But that was before the scandal. Before having to be in the same house with her dad. Before walking an insane number of dogs. That was before Clark and those few months that might change her whole life. Because here's the thing—if everything's planned out, you can never find the unexpected. And where's the fun in that?
The year is 2059. Nineteen-year-old Paige Mahoney is working in the criminal underworld of Scion London, based at Seven Dials, employed by a man named Jaxon Hall. Her job: to scout for information by breaking into people's minds. For Paige is a dreamwalker, a clairvoyant and, in the world of Scion, she commits treason simply by breathing.
It is raining the day her life changes for ever. Attacked, drugged and kidnapped, Paige is transported to Oxford – a city kept secret for two hundred years, controlled by a powerful, otherworldly race. Paige is assigned to Warden, a Rephaite with mysterious motives. He is her master. Her trainer. Her natural enemy. But if Paige wants to regain her freedom she must allow herself to be nurtured in this prison where she is meant to die.
On a night after the apparent suicide of high school student Elias Malmgren, a blood-red moon fills the night sky. Minoo wakes up outside her house, still in her pajamas, and is drawn by an invisible force to an abandoned theme park on the outskirts of town. Soon five of her classmates--Vanessa, Linnea, Anna-Karin, Rebecka and Ida--arrive, compelled the same force. A mystical being takes over Ida's body and tells them they are fated to fight an ancient evil that is hunting them. The park is a safe haven; the school, a place of danger. The six are wildly different and definitely not friends…but they are the Chosen Ones.
As the weeks pass, each girl discovers she has a unique magical ability. They begin exploring their powers, but they are not all firmly committed to their mission--to discover the truth about Elias's death. Then a horrible tragedy strikes within the circle. Newly determined to fight the evil forces, they begin to learn magic from The Book of Patterns, an ancient work with a will of its own that reveals different things to different witches.
If you watch BenjaminofTomes on youtube, the last book was something he HIGHLY recommended and I was so excited to get it and try to read it, and then I saw how big it was. But that books is on the top of my TBR for this read-a-thon. What do you all think? How does your TBR stack up?