Welcome back everyone! Ok so usually I like to mention books that are closer to coming out when I make my WoW posts, but I have been so hyped about this book for I don't even know how long, and I really just need to share this book with you guys, so let's get to it!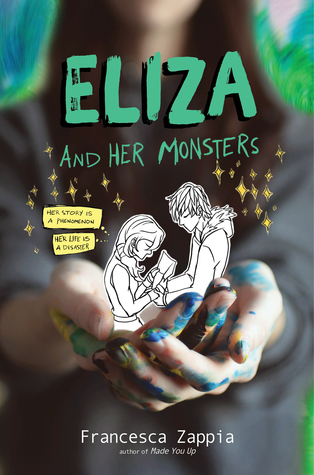 May 30th 2017
In the real world, Eliza Mirk is shy, weird, and friendless. Online, Eliza is LadyConstellation, anonymous creator of the wildly popular webcomic
Monstrous Sea
. Eliza can't imagine enjoying the real world as much as she loves her digital community, and has no desire to try.
Then Wallace Warland,
Monstrous Sea
's biggest fanfiction writer, transfers to her school. Wallace thinks Eliza is just another fan, and Eliza begins to wonder if a life offline might be worthwhile. But when Eliza's secret is accidentally shared with the world, everything she's built—her story, her relationship with Wallace, and even her sanity—begins to fall apart.
This literally just sounds so perfect, I know this month just started but can it be the end of the month already? What books are you guys most hyped about? Leave in the comments!