Hey Everyone and welcome back to the blog! Today I have something a little bit different for you all. I want to make a post about Retellings. Of course there are a ton of them out there, so I've decided I'll do about 3-5 books every post with some variety, and if it turns out good then I think I'll keep this up. This week we're going to go with Fairy Tale Retellings, let's go ahead and get in to the books then!
Anything can happen once upon a con…
When geek girl Elle Wittimer sees a cosplay contest sponsored by the producers of
Starfield
, she
has
to enter. First prize is an invitation to the ExcelsiCon Cosplay Ball and a meet-and-greet with the actor slated to play Federation Prince Carmindor in the reboot. Elle's been scraping together tips from her gig at the Magic Pumpkin food truck behind her stepmother's back, and winning this contest could be her ticket out once and for all—not to mention a fangirl's dream come true.
Teen actor Darien Freeman is less than thrilled about this year's ExcelsiCon. He used to live for conventions, but now they're nothing but jaw-aching photo sessions and awkward meet-and-greets. Playing Federation Prince Carmindor is all he's ever wanted, but the diehard
Starfield
fandom has already dismissed him as just another heartthrob. As ExcelsiCon draws near, closet nerd Darien feels more and more like a fake—until he meets a girl who shows him otherwise.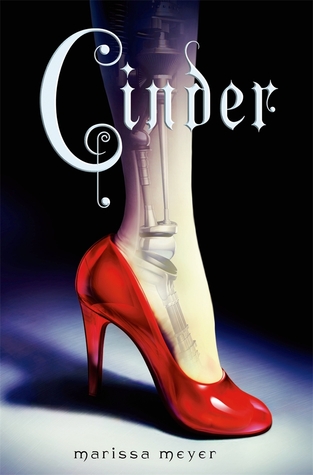 Sixteen-year-old Cinder is considered a technological mistake by most of society and a burden by her stepmother. Being cyborg does have its benefits, though: Cinder's brain interference has given her an uncanny ability to fix things (robots, hovers, her own malfunctioning parts), making her the best mechanic in New Beijing. This reputation brings Prince Kai himself to her weekly market booth, needing her to repair a broken android before the annual ball.
He jokingly calls it "a matter of national security," but Cinder suspects it's more serious than he's letting on.
Although eager to impress the prince, Cinder's intentions are derailed when her younger stepsister, and only human friend, is infected with the fatal plague that's been devastating Earth for a decade. Blaming Cinder for her daughter's illness, Cinder's stepmother volunteers her body for plague research, an "honor" that no one has survived.
But it doesn't take long for the scientists to discover something unusual about their new guinea pig. Something others would kill for.
One Thousand and One Nights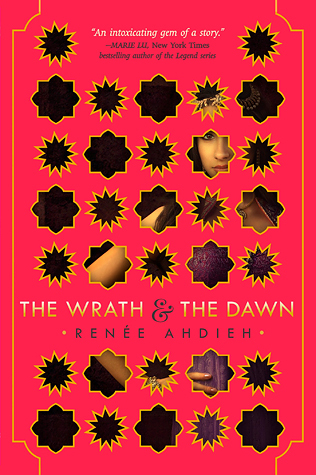 In a land ruled by a murderous boy-king, each dawn brings heartache to a new family. Khalid, the eighteen-year-old Caliph of Khorasan, is a monster. Each night he takes a new bride only to have a silk cord wrapped around her throat come morning. When sixteen-year-old Shahrzad's dearest friend falls victim to Khalid, Shahrzad vows vengeance and volunteers to be his next bride. Shahrzad is determined not only to stay alive, but to end the caliph's reign of terror once and for all.
Night after night, Shahrzad beguiles Khalid, weaving stories that enchant, ensuring her survival, though she knows each dawn could be her last. But something she never expected begins to happen: Khalid is nothing like what she'd imagined him to be. This monster is a boy with a tormented heart. Incredibly, Shahrzad finds herself falling in love. How is this possible? It's an unforgivable betrayal. Still, Shahrzad has come to understand all is not as it seems in this palace of marble and stone. She resolves to uncover whatever secrets lurk and, despite her love, be ready to take Khalid's life as retribution for the many lives he's stolen. Can their love survive this world of stories and secrets?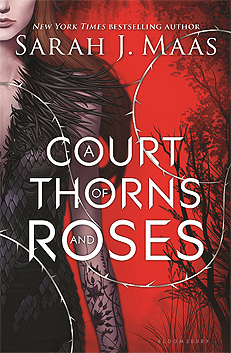 Feyre's survival rests upon her ability to hunt and kill – the forest where she lives is a cold, bleak place in the long winter months. So when she spots a deer in the forest being pursued by a wolf, she cannot resist fighting it for the flesh. But to do so, she must kill the predator and killing something so precious comes at a price ...

Dragged to a magical kingdom for the murder of a faerie, Feyre discovers that her captor, his face obscured by a jewelled mask, is hiding far more than his piercing green eyes would suggest. Feyre's presence at the court is closely guarded, and as she begins to learn why, her feelings for him turn from hostility to passion and the faerie lands become an even more dangerous place. Feyre must fight to break an ancient curse, or she will lose him forever.
Since birth, Nyx has been betrothed to the evil ruler of her kingdom-all because of a foolish bargain struck by her father. And since birth, she has been in training to kill him.
With no choice but to fulfill her duty, Nyx resents her family for never trying to save her and hates herself for wanting to escape her fate. Still, on her seventeenth birthday, Nyx abandons everything she's ever known to marry the all-powerful, immortal Ignifex. Her plan? Seduce him, destroy his enchanted castle, and break the nine-hundred-year-old curse he put on her people.
But Ignifex is not at all what Nyx expected. The strangely charming lord beguiles her, and his castle—a shifting maze of magical rooms—enthralls her.
As Nyx searches for a way to free her homeland by uncovering Ignifex's secrets, she finds herself unwillingly drawn to him. Even if she could bring herself to love her sworn enemy, how can she refuse her duty to kill him? With time running out, Nyx must decide what is more important: the future of her kingdom, or the man she was never supposed to love.
So I hope you enjoyed this week, I'll start working on some new ones for next week. If you have any you think I should put on a list let me know below! I hope you all have a wonderful Mother's Day weekend.