Welcome back lovely readers! I am so excited to talk about some new books that are going to be coming out over the next couple of months. There are tons and tons that I cannot wait to get my hands on, but for the sake of a first post back I'm going to mention one that comes out very soon! I will link the goodreads page if you happen to want to check this book out as well.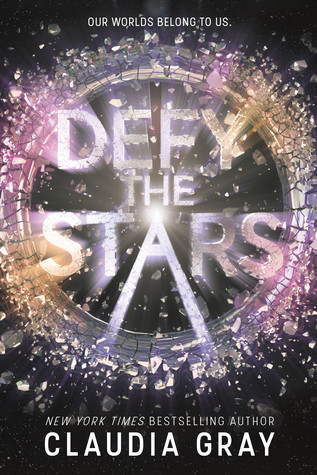 Noemi Vidal is a teen soldier from the planet Genesis, once a colony of Earth that's now at war for its independence. The humans of Genesis have fought Earth's robotic "mech" armies for decades with no end in sight.
After a surprise attack, Noemi finds herself stranded in space on an abandoned ship where she meets Abel, the most sophisticated mech prototype ever made. One who should be her enemy. But Abel's programming forces him to obey Noemi as his commander, which means he has to help her save Genesis--even though her plan to win the war will kill him.
Together they embark on a daring voyage through the galaxy. Before long, Noemi begins to realize Abel may be more than a machine, and, for his part, Abel's devotion to Noemi is no longer just a matter of programming.
Waiting on Wednesday is hosted by Jill @ Breaking the Spine